Summary
We are pleased to announce the general availability of our April 2020 Preview Release (PR): CloudBees Accelerator 2020.04.00. Please see our earlier announcement about our Accelerator Release Strategy update and our plan to accelerate the delivery of new content through Preview Releases.
Cloudbees Accelerator v2020.04 PR introduces new capabilities that shrink development cycles and enable software engineering teams to improve software quality while releasing more frequently. The v2020.04 PR introduces support for the latest Linux platforms along with multiple usability improvements for administrators as well as for new users. Jobcache has been extended to support caching of shared libraries.
New Linux Platform Support
The 2020.04.00 PR release introduces zero day support for Ubuntu 20.04 along with adding support for Debian 10, Ubuntu 19.04, 19.10 and Red Hat Enterprise Linux 6.10, 7.8 and 8.1.
New Cluster Manager Reporting & Usability Improvements
A new report for "Real Time Visualization of Agent Allocation" is introduced. It visually displays the agent allocation in real time. In addition, the Cluster Manager Messages has been improved such that the individual messages can be expanded for more detail and collapsed enabling more messages to be displayed in the same screen.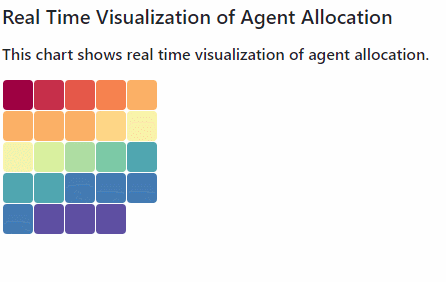 Improved Emake Usability
eMake now produces a warning that prompts users to fix their eMake root settings when it discovers an output target which is not contained within any of the eMake root set of directories.
Google Cloud Platform Cloud Bursting Enhancement
Cloud bursting on Google Cloud Platform was extended to allow the user to use custom VPC networks and subnetworks for the agents.
Jobcache Support Extended to support shared object files
eMake jobcache support was extended to support caching of .oS shared object files produced by the GCC compiler.
Download instructions
Download Cloudbees Accelerator 2020.04 from the CloudBees Sharefile site:
Installers are located in the directory corresponding to the operating system (for example, windows). Release notes and product documentation are available online at CloudBees Accelerator Documentation.
Supported configurations
See CloudBees Accelerator Supported Platforms for a complete list of supported platforms and configurations.
Upgrade
CloudBees recommends that customers moving to the Preview Release upgrade all of their Accelerator components to version 2020.04.00. This includes the Cluster Manager, cluster nodes (agent machines), and all local eMake build machines. See the CloudBees Accelerator Preview Version Upgrade Guide for complete upgrade instructions.
Customers using perpetual licenses can go to the CloudBees technical support site at https://support.cloudbees.com and submit a support request for a test license to try out the Preview Version.
Support
Contact Customer Support with questions related to this release by going to the CloudBees technical support site at https://support.cloudbees.com and submitting a support request.